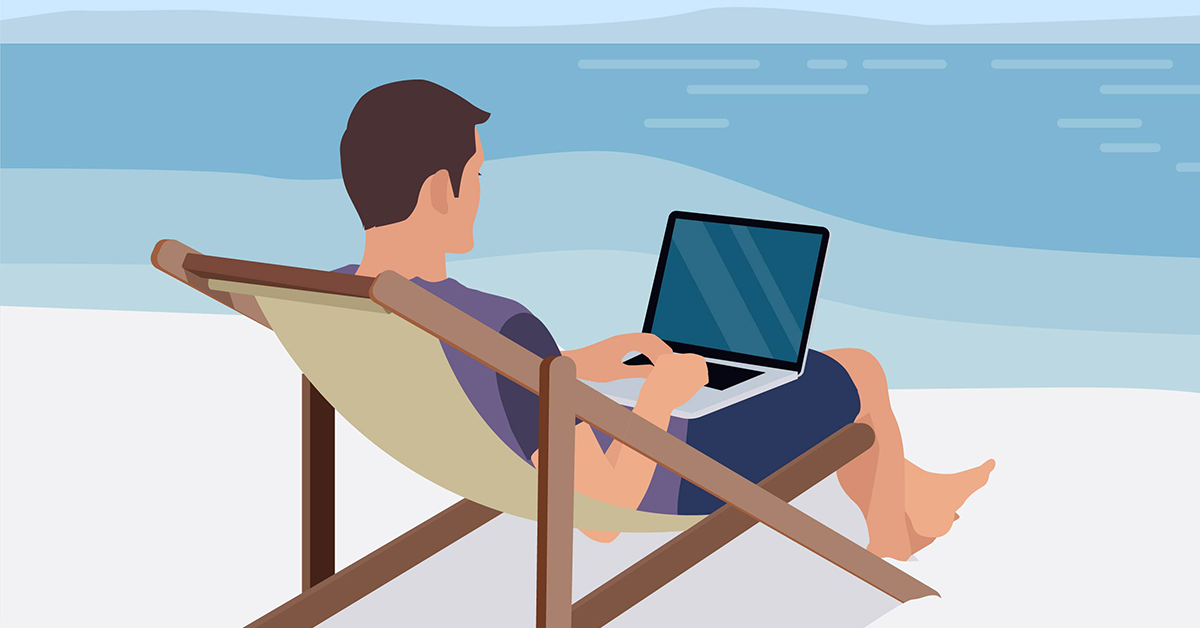 5 Tech Travel Tips You Can Use
Travelling soon? For most people, this also means making sure your tech is packed and ready for the adventure. Smartphones, ebook readers, tablets, laptops and smartwatches are now so light and portable that you'd never think of leaving them behind; plus, they can add a ton of value to your experience.
Here are a few tips to consider before you hit the road.
1. Backup to the cloud
While you're jet-setting around, relaxing on a beach or hiking your way to freedom, your tech will always be exposed to a level of risk. This might range from accidentally leaving your laptop at a cafe to having it stolen from your bag, but either way, the problem is the same – your data is gone. If you've backed up your devices to the cloud (e.g. Evernote, Microsoft OneNote or Google Drive), you'll be able to access your files easily and securely from anywhere.
Hot tip: Scan or save important documents like itineraries and passports to the cloud.
2. Pack the right cables
Begging random strangers for a loan of their cable isn't much fun, so remember to bring the exact cables and chargers you'll need. Most smartphones and tablets use universal plugs like Micro USB, USB C or Apple Lightning, so you can get away with only packing one cable. Many locations now offer powered USB ports but be sure to pack the right charger as well; it's a convenience you'll appreciate. If you're travelling overseas and the socket is different, remember to pack a plug converter; depending on your destination, you might find the voltage is different. It's a good idea to check whether you also need a voltage converter before trying to charge.
3. Download offline data
It's no secret that global roaming can give nasty bill shocks. The easy access data you normally use over Wi-Fi or get included in your cell plan has us all accustomed to being connected. While travelling, you might find yourself in a location where data costs a fortune or is unavailable. Download any files you might need, including important documents like itineraries and bookings so that you can access them without a connection.
4. Update and scan
Like you'd ensure you've got the proper travel gear, make sure your tech is ready to travel too. Set aside a few minutes to run updates for your operating systems and apps and your anti-virus. Go one step further and run a manual anti-virus scan too. The last thing you want to deal with on your trip is a cyber attack! While you're doing your proactive thing, turn on password protection for all devices so that only you can unlock them.
Hot tip: Use a complex password that is hard for thieves to guess.
5. Mark your territory
Almost exactly the way it sounds, let everyone know this tech belongs to you. Write your cell number on portable devices if you get separated so whoever finds it can give you a quick call and save the day. Don't want to use permanent markers on your shiny tech? Grab some sticky labels you can peel off when you get home.
You can also get little Bluetooth tracking tags to stick to your gear so that you can chase it down if you ever lose something. Similarly, you might consider enabling the 'find my feature on Apple devices. Having this feature switched on also means you can disable your device remotely, an excellent security option if it's been stolen.
Need help preparing your tech for travel? Give us a call at +1 877ARCTEC