Arc Technologies Group Joins BioKansas, a Kansas-Focused Life Science Community, Aiding its Ability to Support and Grow Kansas' Bioscience Ecosystem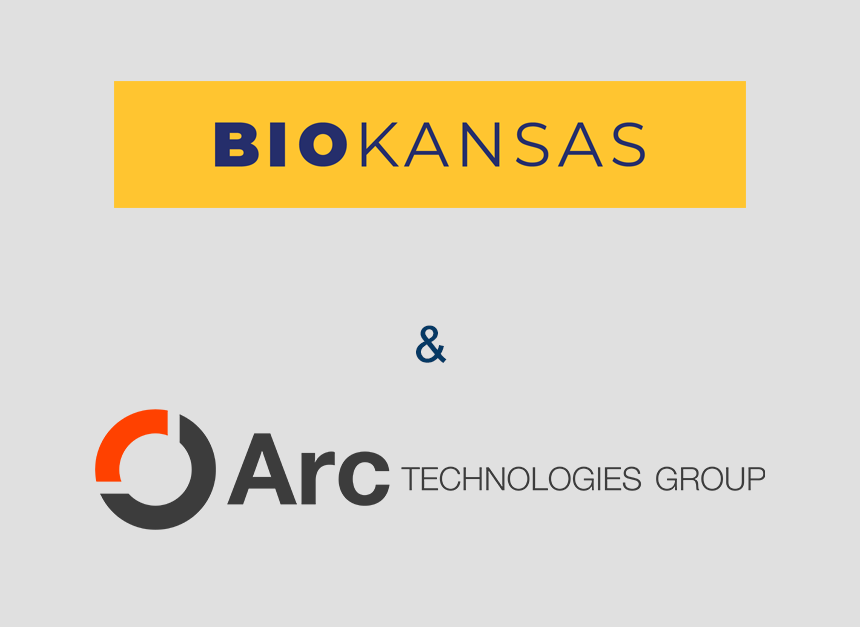 Arc Technologies Group, a cybersecurity-first Digital IT Consultancy and MSP focused on results driven solutions for Life Sciences is pleased to announce our membership in BioKansas. BioKansas mission is to support and grow Kansas' bioscience ecosystem, including bioscience research, commercialization, training, and business development through organizational and collaborative development. 
 BioKansas serves the life sciences community by bringing together key stakeholders and leaders in the life sciences sectors of Kansas. Through this partnership with BioKansas, Arc Technologies Group aims to provide quality engagement opportunities to a wide variety of individuals and extend their reach further into Kansas' life science research and technology. 
 Arc Technologies Group hopes to support an ecosystem for the growth and sustainability of Kansas companies and new technology emergence. ATG is hoping to utilize its membership with BioKansas partnership to grow our ability to provide Kansas Life Sciences companies access to the Digital IT expertise and reliable support services provided by the Arc Technologies Group team! Membership within BioKansas allows companies to participate in initiatives to drive improvement in the perception and visibility of the Kansas bioscience ecosystem and help better position local companies as a competitive and well-equipped state for bioscience investments, businesses, and careers. 
 Building a robust bioscience business environment requires the presence of key foundations that enable companies to compete in a global market for talent, investment, and revenue. Advancement of the scientific ecosystem cannot happen in isolation. Arc Technologies Group is devoted to helping lay these foundations by providing expert, cybersecurity-first, results-driven technical solutions for Life Science companies. 
As part of their commitment to BioKansas, Arc Technologies Group hopes to aid BioKansas' mission to "ensure the sustainability of operations by maximizing current revenue streams and examining ways to diversify revenue streams to enable responsiveness to changing economic and market factors." 
About BioKansas:  
The mission of BioKansas is "to lead the effort of supporting and growing Kansas' bioscience ecosystem including bioscience research, commercialization, training, and business development. Through organizational and collaborative efforts they provide meaningful content, connections, and advocacy to advance the state's bioscience industry". 
Learn more at https://biokansas.org/