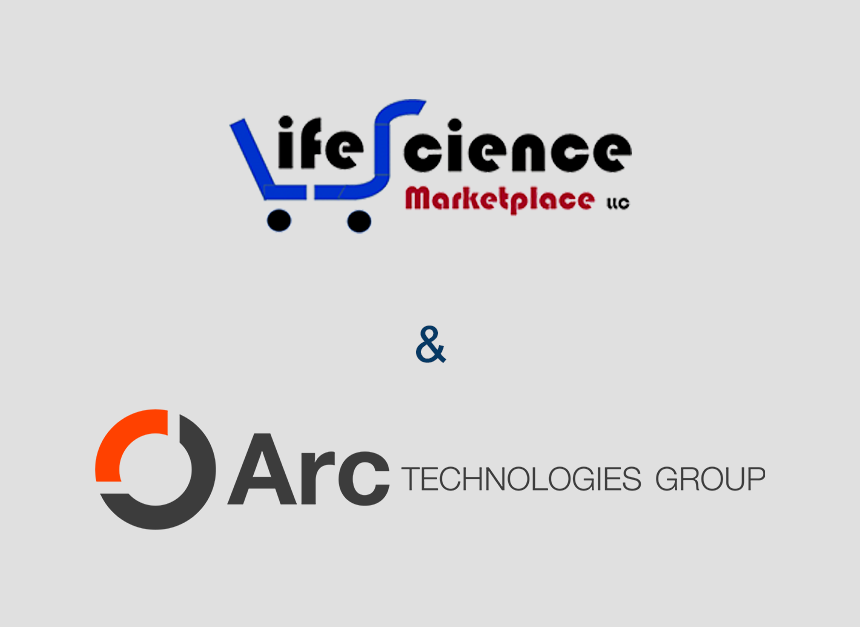 Arc Technologies Group Joins Life Sciences Service Provider Hub, Strengthening Access to Industry Procurement Cycles and Potential Customer Base
Arc Technologies Group, a renowned and forward-thinking life sciences consulting firm and IT partner, is proud to announce it has joined the Life Science Marketplace as a registered service provider. As a prominent player in the life sciences consulting domain, Arc Technologies Group has consistently demonstrated its commitment to advancing the field through cutting-edge solutions, expert insights, and comprehensive advisory and managed services.
As a trusted industry player, Arc Technologies Group is committed to advancing the life sciences field through our cybersecurity-first services and strong GxP background. Joining the Life Sciences Marketplace aligns perfectly with our goal of promoting excellence and accelerating progress in the Digital GxP arena. Arc Technologies Group provides a full range of Digital GxP services for Life Science Companies of all sizes. We offer comprehensive services ranging from IT/OT convergence to strategic advisory, managed services, and more through our "Right the first time, every time" framework.
The Life Sciences Procurement Hub serves as a dynamic platform, facilitating knowledge exchange, networking, and collaboration among key stakeholders in the field. By connecting industry players, including pharmaceutical companies, biotechnology firms, medical device manufacturers, and academic institutions, Life Science Marketplace aims to revolutionize procurement practices and shape the future of life sciences procurement.
For more information about Life Science Marketplace please visit their website at https://www.lsmarket.com.
"We are thrilled to join the Life Sciences Procurement Hub, as it represents an exciting opportunity for us to contribute to the industry's advancement," said Jason McKinley, CEO at Arc Technologies Group. "This collaboration allows us to leverage our extensive expertise and experience in the life sciences domain to drive innovation, optimize procurement processes, and generate meaningful value for our clients and the broader industry."
By becoming a member of the Life Sciences Marketplace, Arc Technologies Group gains access to a wealth of industry knowledge, best practices, and emerging trends. This invaluable network will empower the firm to stay at the forefront of industry developments, provide tailored solutions to its clients, and enhance its service offerings.
As part of their commitment to the Life Sciences Marketplace, Arc Technologies Group will actively participate in collaborative initiatives, workshops, and events focused on advancing procurement strategies, streamlining supply chains, and fostering sustainability within the life sciences sector. Through these endeavors, Arc Technologies Group aims to drive positive change, encourage cross-sector partnerships, and shape a more resilient and innovative industry ecosystem.
About Life Science Marketplace:
Whether you are with a top, mid or small pharma and/or device company, CRO, technology vendor, investigator site, site network, law firm, accounting firm, engineering firm, contract manufacturer, etc., register your company for FREE on the Life Science Marketplace at www.lsmarket.com and take advantage of our unique multi-tenant diligence, procurement, and outsourcing technology.